Building Sketch & Layout Services

We offer a range of building drawing options and levels of detail.

These visual aids increase efficiency in listings by providing potential buyers with the tools necessary to check functionality and utility before an appointment to walk through the unit is ever made. They also project a professional image to your sellers when they check out their listing online.

The impressive look of the listing, the filtering of potential buyers that want to walk through the building, and your charm as an agent almost guarantees a seller that is impressed and will be referring new business for generations to come..

A Basic Two Dimensional delineation might be used to resolve a friendly landlord/tenant square footage dispute, or a "see ya in court" dispute. They can be that accurate.

A more advanced Three Dimensional rendering that deals with "the space" can be prepared with many various degree's of detail. From the as-is state of the space to complete conceptual interpretations and renderings.

Pricing (see sample pricing below)

Below is a small sample of the drawing options offered and approximate cost for each. Every project is unique and bid on an individual basis. Final pricing is based on client needs.


3 Dimensional Exterior Concept
Proposed Development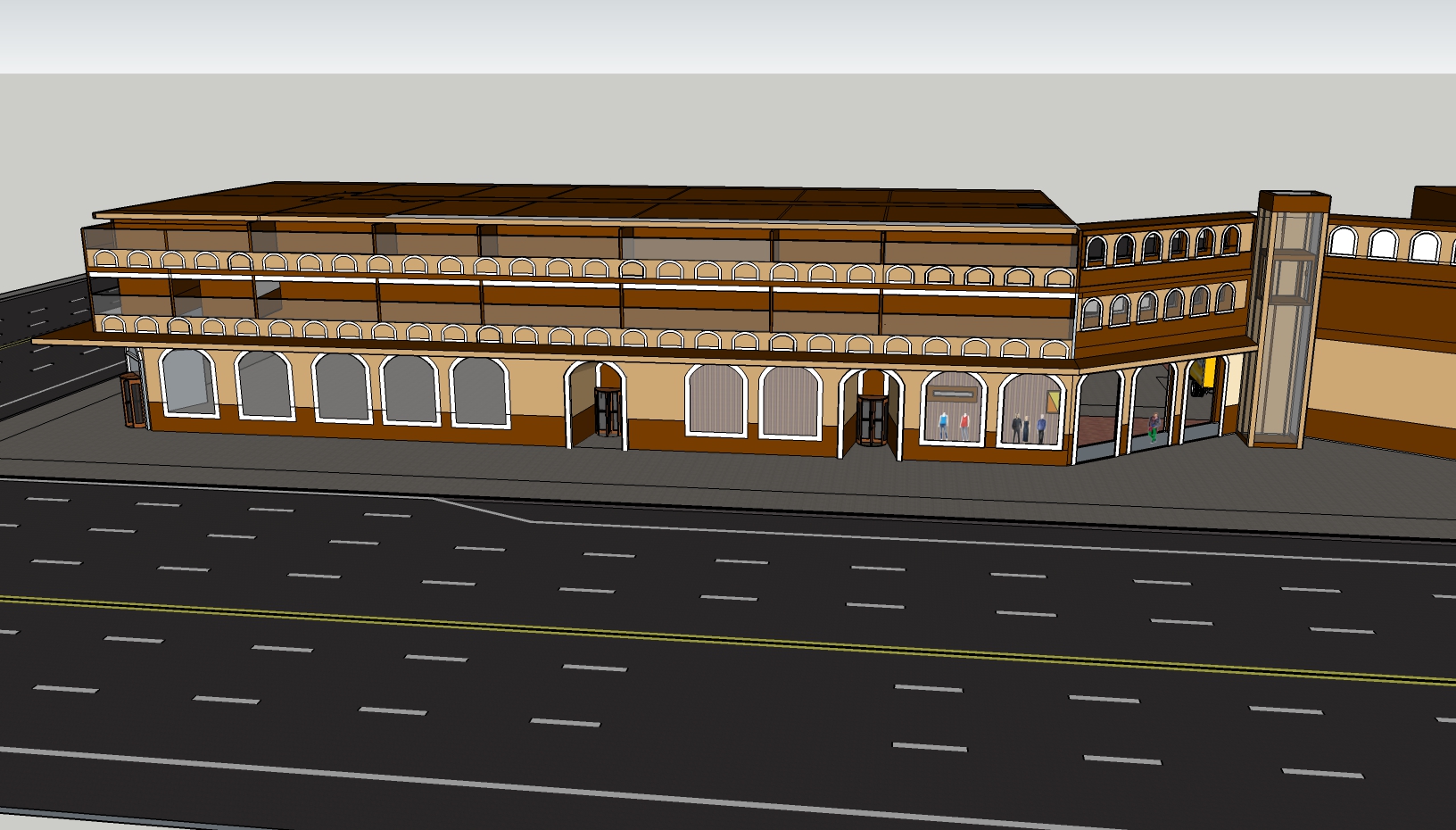 Sample Cost. $6,500**
** This 3D drawing will include exterior land and improvement detail, subterranean detail, and no interior detail except unit delineation (top view).
** This is a proposed mixed use project with 4-6 boutique retail spaces, 28 Residential units, and a 10,000 square foot four screen Theater

3D Interior Concepts.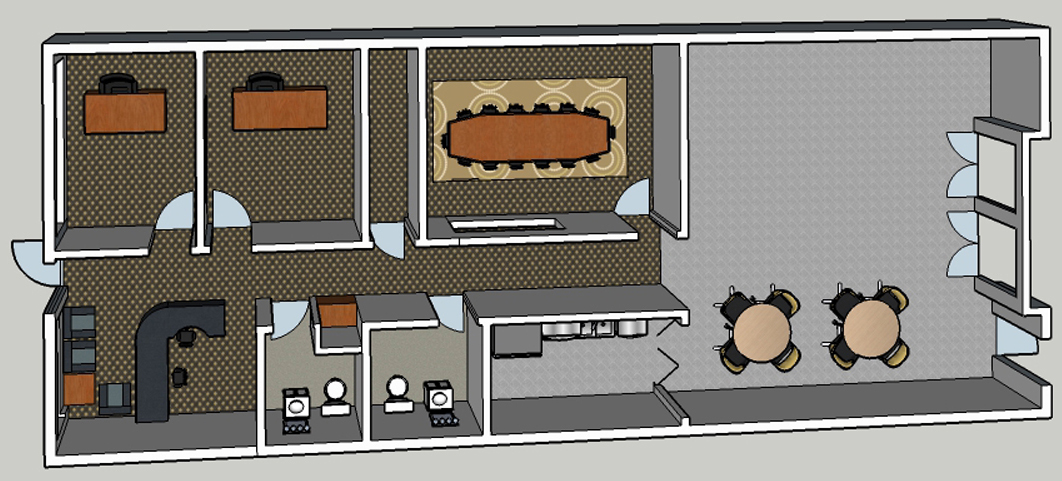 Typical Cost $1.00-$2.00 per Square Foot
1632 SF Industrial Flex Space
2D Unit Delineations with Dimensions
Exacting Square Footage Calculations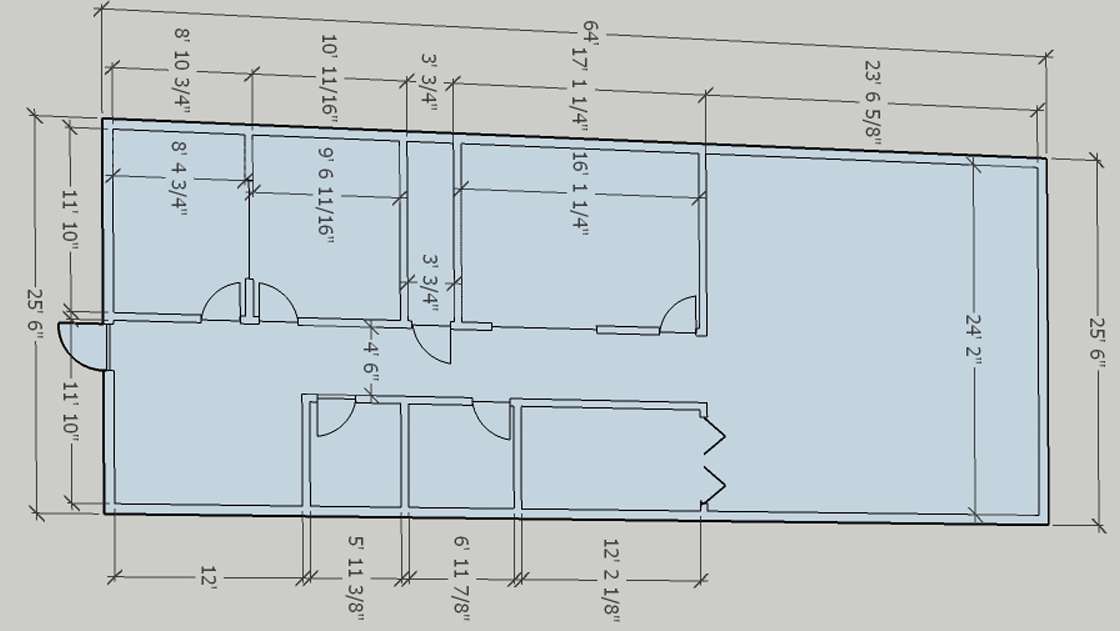 Typical Cost is $0.35 to $0.60 per Square Foot